AC Repair Services
Skilled Air Conditioner Repairmen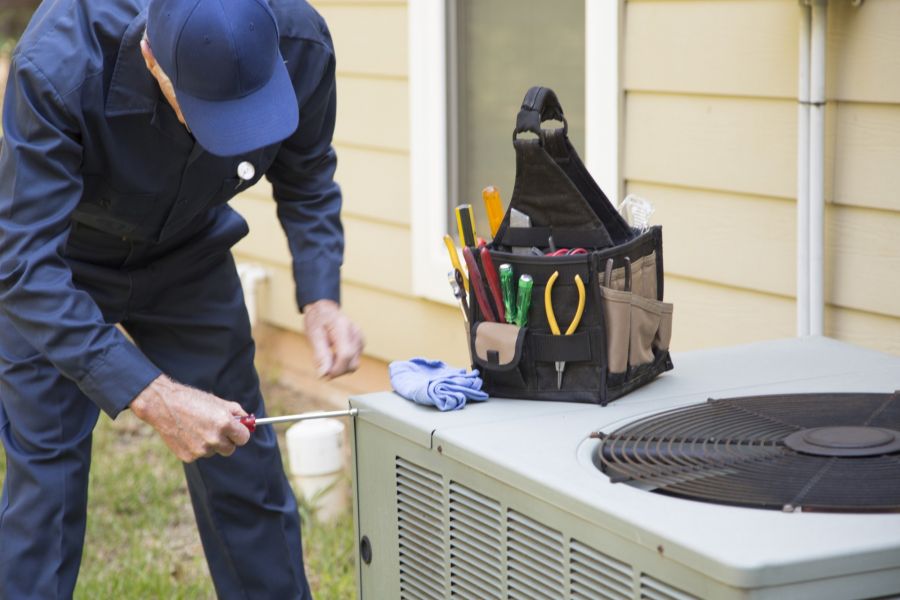 A broken air conditioning (AC) system in the middle of summer can make the most optimistic person view the glass as half empty. When you're faced with this uncomfortable dilemma, don't wait to call B & M Air and Heating Inc at (323) 402-4203 to get your home or office AC unit working properly. Since 2014, we've been diagnosing and repairing AC units to quickly restore tranquility to local families and office workers. No job is too complex or too small for our certified technicians.
---
Call for a FREE Quote
---
Expected Lifespan of Your AC System
The lifespan of your AC system depends on a number of factors. If your system was incorrectly sized for your home or commercial building space, it could be working harder than expected. This would reduce the lifespan of your unit. A unit that is not regularly cleaned and serviced is also likely to need major repairs prematurely. Under ideal conditions, the average lifespan of your central AC unit is 15 to 20 years according to the Department of Energy. If your AC is nearing it's expected life, it might make better economical sense to replace it, rather than putting more money into repairs. Call (323) 402-4203 for an a/c inspection.
Signs You'll Need AC Repairs
Your AC unit often gives some unique signs when it's in trouble. An AC system that puts out little cool air, leaks, or makes strange noises are indicators that you will need repairs soon. If you've noticed any of these signals with your AC unit, give B & M Air and Heating Inc a call at (323) 402-4203 to schedule an appointment to troubleshoot your system. Our technicians are experienced problem solvers who can fix your AC right the first time.
Reducing Your Need for Emergency A/C Repairs
The national average cost to repair an AC unit is over $300. That's an expensive, unexpected bill to pay when you've budgeted money for fun activities for your kids during the summer months. Since 2014, B & M Air and Heating Inc has been a trusted HVAC contractor that specializes in both routine and emergency AC repairs. While we're always available to meet your AC repair needs, we inform you about things that you can do regularly to avoid costly emergency a/c repair issues. The number one thing that you can do to reduce your need for emergency a/c repair work is to keep your system's air filters cleaned. Dirty filters clog up your system and make it work harder. Over time, your AC unit will wear down and need premature repairs. The second step that you can do to avoid expensive emergency a/c repair work is to give us a call at (323) 402-4203 to schedule annual maintenance service for your system.
Why Choose B & M Air and Heating Inc to Repair Your AC?
Prompt, Thorough Service: We offer same day service and can repair all makes and models of AC systems. We often carry the most frequently needed parts with us to our service calls, so our customers aren't waiting for days for a delivery before the air conditioner repair can even begin.
Quick Diagnosis and Solutions: Our experienced technicians can quickly and accurately diagnose your AC issues, get to the root of the problem and have your unit cooling you back down in no time! Whether you are hearing funny noises when the system switches on, sense that the system is not functioning at its fullest capacity or suspect a leak, call (323) 402-4203 and we can diagnose your problem and return you to comfort today.
Efficient and Economical: We value your time and strive to make your home comfortably cool in a timely manner, without breaking the bank. Call B & M Air and Heating Inc today and find out why we're the area's preferred air conditioner repair company! Our air conditioner repair technicians are among the best in the industry and can quickly and efficiently repair your residential or commercial AC unit, and all for a cool price!
---
Call for Fast FREE Quote
Dial Area Code first please.
---