Duct Cleaning in Bell Gardens, California
Looking for Duct Cleaning in Bell Gardens, California? Improve the interior environment of your home or workspace with professional Bell Gardens duct cleaning. B & M Air and Heating Inc uses state-of-the-art equipment to provide optimum living and working conditions for are homeowners and businesses. $Company} is a heating, air conditioning and ventilation business that specializes in cleaning air ducts in Bell Gardens.
---
Call for a FREE Quote
---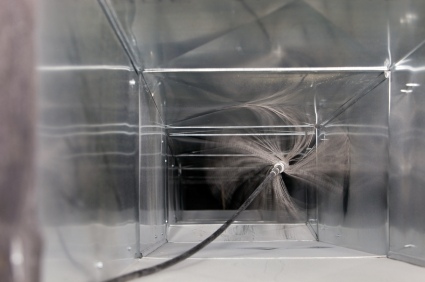 Benefits of Air Duct Cleaning in Bell Gardens
All of the air from your HVAC system flows through your air ducts. There are many benefits to calling B & M Air and Heating Inc to clean your air ducts. Below are the most important benefits to periodic duct cleaning:
Cleaner Environment: You'll have less dusting to do with your furniture and floors when particles are removed from your ducts.
Indoor Air Quality Improvement: Air ducts often contain microorganisms such as bacteria and mold spores. Clean the ducts and breathe easy.
Reduce Allergens: Cleaning the ducts reduces the pollen, mildew and mold spores that often trigger allergic reactions and allergy symptoms.
Fresher Air: Cleaning the ducts will remove unpleasant cooking odors, tobacco smells, paint fumes and more.
Increase Air Flow and AC Efficiency: Built-up debris can eventually restrict the passage and decrease airflow.
Thorough Bell Gardens Duct Cleaning
Let B & M Air and Heating Inc take care of cleaning your ventilation, furnace, dryer and all HVAC components. We ensure that our B & M Air and Heating Inc technicians provide thorough duct cleaning services on every visit, leaving your home or office free from pollen, dust, and dirt build-up. Cleaning HVAC systems in Bell Gardens since 2014, B & M Air and Heating Inc leaves each job only after covering every detail and creating a healthier, cleaner environment.
The Bell Gardens Duct Cleaning Contractors Who Satisfy
Countless homeowners and businesses trust in our customer service guarantee. Using modern equipment and innovative duct cleaning methods, B & M Air and Heating Inc backs up superior performance with a satisfaction guarantee that provides peace of mind to all of our customers.
Our reputation for quality and affordable services stretches across town. Ask for a list of local references and talk to your friends and neighbors about reliable Bell Gardens duct cleaning services. B & M Air and Heating Inc is proud to be on the top of that list, and works hard to maintain our reputation for professional service on all types of duct systems.
Compare the level of service, quality, and satisfaction that B & M Air and Heating Inc delivers with some of the other firms offering duct cleaning in Bell Gardens. You'll find B & M Air and Heating Inc's commitment to our customers surpasses the competition and lives up to our impressive reputation. Call (323) 402-4203 today to book your estimate for duct cleaning.
---
Call for FREE Duct Cleaning Quote
Dial Area Code first please.
---